Description
220 mesh screens can take your Yudu machine to an entirely different level. High mesh screens with yellow mesh allows for finer detail when using your yudu exposure unit. With these after market Yudu screens you can print faster, print more consistently and get better results. Try them out for yourself and see how much of a difference they actually make.
Product Specs
Outer Dimensions: 15" wide x 19" tall
Inner Dimension: 12" wide x 16" tall
Scoop Coater Size: 10" - 12"
Squeegee Size: Up to 11"
220 Mesh screens are great for printing everything basic plus fine detail and even paper prints. 220 mesh can be used on opaque and transparent water based inks as well as most plastisol inks. If you are however using a thin water based ink like the "RC" series we would recommend using a 220 mesh screen.
Payment & Security
Your payment information is processed securely. We do not store credit card details nor have access to your credit card information.
Frequently Bought Together
Customer Reviews
Write a Review
Ask a Question
Filter Reviews:
screen
Yudu
quality
situation
backorder
site
world
purchase
shipping
emulsion
Just happy someone is still making these
I don't understand why everyone in the world stopped making the Yudu compatible screens but after recently purchasing a Yudu I was worried. I came across this site and thankfully came across these (although I'm told they will soon be under backorder). Shipping was extremely quick, which I didn't expect (I didn't even know anything about this site). This site came through on a promise to deliver me a Yudu compatible screen. Looks well made and stretched well. I would recommend to anyone in a similar situation. Thank you!
12/10/2020
Anonymous

United States
I recommend this product
Excellent Screen
Works great with my old Yudo Screen Printer!
12/12/2020
ScreenPrinting.com
Hi Screen Printer! YAY!!!! We're so happy our Yudu screens are working out for you :) We understand Yudu screens are not always the easiest to source, so we're so happy we can provide them for you! If you have any questions, please don't hesitate to give us a holler :) YOU ARE AWESOME! Sincerely, Kayli B
12/08/2020
Kristen M.

United States
I recommend this product
Yudu Screen
I have made this exact purchase before. The screen is high quality and more heavy duty than the original screens that came with the Yudu machine. The website is easy to use and the price of the screen is fair.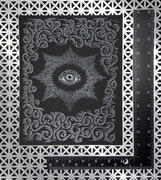 12/09/2020
ScreenPrinting.com
Hi Kristen! Thanks for taking the time to review our Yudu screens! We are glad that we can offer a these screens for all of our Yudu customers!
10/02/2020
Alex A.

United States
I recommend this product
Screen
This screen worked great for the very detailed logo i screen printed.
07/17/2020
Angela W.

United States
I recommend this product
220 mesh screen
The item I bought was great quality