Description
BENEFITS
Since Baselayr Long Lasting is a user-friendly emulsion, new printers and individuals with DIY darkrooms can use this emulsion and see amazing results.
The emulsion works for both water-based and plastisol inks, so printers do not need to have several different kinds of emulsions stocked.
Its high solids formula strengthens the emulsion's adhesion to the mesh, providing better on-press longevity.
Elevate your darkroom with Baselayr Long Lasting Emulsion. It's a high performance, high solids, dual cure emulsion designed for printers who are either new to screen printing, do not have a proper light safe darkroom, or do not have an LED or better exposure unit. The emulsion works with water-based and plastisol ink types — the dominant ink types on the market today. 
Formulated with both novice and advanced screen printers in mind, burned images will rinse out effortlessly and screens will reclaim easily when the stencil is properly dried and exposed. Baselayr Long Lasting will work with virtually all exposure units. Specifically created to be user-friendly, Baselayr Long Lasting is an emulsion all printers can rely on. 
If WBP, RXP, or DCM emulsions were in your darkroom, transitioning to Baselayr Long Lasting will be easy. Featuring the same emulsion properties you like, Long Lasting has everything you need in one emulsion. Better yet, the image resolution is enhanced.
NOTE: This emulsion comes with a bottle of Diazo. Diazo must be added to the emulsion for it to work. Details on usage below.
RECOMMENDED
When using light sources like fluorescents, black light, halogen, or off the shelf LED flood lights etc, use Baselayr Emulsion Prep — a screen mesh degreaser and adhesion promoter. The product will assist you in creating a more receptive surface for the emulsion to adhere to.
FEATURES
Resistant to all water-based ink systems.
No emulsion hardeners needed.
Durable enough for print runs using aggressive water-based and discharge ink systems.
Holds great detail while printing.
High solids concentration allows for superior bridging of mesh.
Uses diazo, which enhances detail resolution.
Color: Magenta
Shelf Life: With Diazo: See below.

Add the appropriate amount of distilled water. Do not use tap water. Tap water contains minerals that can interfere with proper adhesion of the emulsion to the mesh.
It's important to note that diazo is sensitive to heat. Where you store diazo-mixed emulsion will make a difference to its shelf life:

If kept in a cool environment around 40° (in a refrigerator), you can extend your shelf life to ~12 weeks.
The hotter your environment is, the faster the diazo will break down. At 90°-100°, mixed emulsion has a pot life of ~1 week. At 70° it's ~6 weeks.
INSTRUCTIONS 
Add 50% to 75% of distilled water to your bottle of diazo. Do not use tap water. Tap water contains minerals that can interfere with proper adhesion of the emulsion to the mesh. 
Shake the container, completely dissolving the diazo into the water. 
Add mixed diazo to the container of Baselayr Long Lasting. 
Carefully stir in the diazo completely. 
Let sit for a couple hours to let the air bubbles settle out. 
Apply emulsion to a clean, degreased, and dried screen mesh with a scoop-coater using appropriate application techniques. Try using Baselayr Emulsion Prep, a screen mesh degreaser and adhesion promoter, whenever possible. Depending on your screen and stencil thickness needs, use either the sharp edge or round edge of the scoop coater, coating once or twice per side. More coats means a thicker stencil. Be sure to rotate the screen so that you are pushing the emulsion from both sides to bond around the knuckles of the mesh. Experiment to find what works best for you within your shop.
Allow your freshly coated screen to dry, shirt side down. 
Expose your screen with the recommended light source. As with all emulsions, test for appropriate exposure time for your unit before exposing your design. Use a Step Wedge Calculator to determine the proper amount of time required to fully cure your stencil. If needed, you can harden your stencil by post-exposing it (make sure the stencil is completely dry like a fresh screen), putting it back in your exposure unit and exposing for 3x the initial exposure time. You can also place your screen in direct sunlight.
Reclaiming Baselayr Long Lasting is easy and works with most stencil removers or reclaimers that are available in concentrate and ready-to-use formulas. Follow proper instructions for reclaiming.
EXPOSURE VARIABLES 
Exposure variables depend on mesh count, mesh color, stencil thickness and moisture level in the coated screen. Keep humidity levels below 40% at all times. Use a dehumidifier to ensure proper darkroom humidity levels.
Lower mesh = slower exposure / Higher mesh = faster exposure
Thicker stencil = slower exposure / Thinner stencil = faster exposure
More moisture = Under Exposed and difficult to rinse out / Less moisture = proper exposure and maximum detail resolution.
Yellow mesh = slower exposure and more detail resolution / White mesh = faster exposure
SUGGESTED EXPOSURE TIMES
Mesh: 156 standard mesh color: white Baselayr V

& X 

Series Unit: 2:20 - 2:50
Mesh: 230 standard mesh color: Yellow Baselayr V

& X 

Series Unit: 2:00 - 2:30
Mesh: 156 Hi-Dro / Thin Thread mesh color: Yellow Baselayr V

& X 

Series Unit: 3:50 - 4:20
Mesh: 230 Hi-Dro / Thin Thread mesh color: Yellow Baselayr V

& X 

Series Unit: 3:00 - 3:30
To further dial in your exposure time, run the Step Wedge test with a Step Wedge Calculator.
HELPFUL HINTS TO ENSURE YOUR EMULSION LASTS LONGER
Store in a cool area. The emulsion will break down much faster in heat. Keeping emulsion in a fridge can slightly extend its shelf life; however, emulsion that has frozen will no longer work properly and must be replaced.
Keep the emulsion lid on tight to preserve air and light leaks.
Gently mix the emulsion each time before use to help extend the life.
To ensure best results, date the emulsion and keep an extra container on hand once the emulsion is about to expire. Environmental factors such as temperature and humidity can cause the emulsion to expire more quickly.
FREEZE WARNING: When ordering emulsion during the winter, please note that it's possible for emulsion to freeze during transit. Frozen emulsion is unusable. We recommend to plan accordingly when ordering so shipping is uninterrupted and to pull all delivery packages inside the building and store in a warm place immediately.
Payment & Security
Your payment information is processed securely. We do not store credit card details nor have access to your credit card information.
Frequently Bought Together
Customer Reviews
Write a Review
Ask a Question
Filter Reviews:
emulsion
exposure
Baselayr
screen
image
ease
game changer
go-to
screen printer
work
06/08/2021
Copperhead P.

United States
I recommend this product
Wow!
I've been using Ulano Orange on my fluorescent exposure unit for a while. This is a game changer. Until I upgrade, this emulsion will be part of our operation. Burn time was quicker and the stencil did it's damn job. Thanks, guys!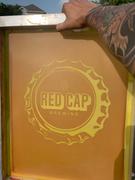 06/09/2021
ScreenPrinting.com
Boom! That is awesome to hear! Once you upgrade your exposure unit, you'll want to try Baselayr Complete :-). Happy Printing!!
05/31/2021
Andrew B.

United States
I recommend this product
Works great!
I expose with a 500 watt halogen, my set up is pretty basic. The Baselayr exposed easily (11 minutes) and rinsed out even easier. It held up for a long print run right after that. I definitely recommend it.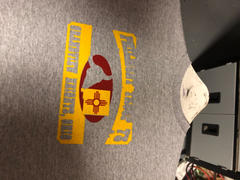 06/04/2021
ScreenPrinting.com
Hey Andrew, Excellent print, thanks for sharing a picture! We enjoy seeing what you all print using our stuff! Glad you found the Baselayr a great new addition! Happy printing :) - cstake@ryonet.com
09/29/2021
Greg H.

United States
I recommend this product
Worked perfectly, and very beginner friendly.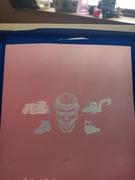 09/30/2021
ScreenPrinting.com
Whats up Greg! Thank you for taking the time to leave us your feedback on the Baselayr Long Lasting Emulsion. We are very excited to know you were able to get the finishing touch you wanted with this product. Happy printing :) - cstake@ryonet.com
09/06/2021
Larry

United States
I recommend this product
2nd chance
I originally wrote a review of this product out of frustration, I assumed it was the product. After reading all of the other reviews I knew what the issue was (stubborn operator) this morning I burnt 7 screens and used my calculator and was able to burn screens with my RXP Led with in 30 seconds and washed out simply with no issues, most hate changes but this one is needed. Baselayr is now and will be the emulsion for our shop by far.
09/07/2021
ScreenPrinting.com
Hello Larry - thank you SO much for reaching back out to let us know that this emulsion is a good one :-) We really appreciate your patience and willingness to give it a try. Happy Printing! Sincerely, April w/ Ryonet
08/24/2021
Anonymous

United States
I recommend this product
My new go to
Honestly as a fairly new screen printer I've tested and researched so many and this one worked instantly for me and it wasn't hard to wash out.
08/27/2021
ScreenPrinting.com
Hello and thank you for taking the time to leave a review! Very good to hear this is working as intended, especially for new printers it's a great choice! Happy Printing! - April w/ Ryonet