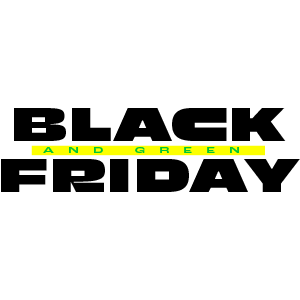 SAVE $100 WHEN YOU SPEND $500
Spend $500 on select consumables and enjoy $100 in savings thru 12/3
---
Description
Revolutionize your screen printing routine with Easiway Concentrated Emulsion Remover. Unleash lightning-fast screen reclamation while keeping your budget in check. Whether you prefer spray or a scrub-on application, this concentrated powerhouse swiftly eliminates emulsion, giving you more printing time and less reclaiming hassle!

FEATURES
Multi-use for spray and scrub applications
Powerful chemistry that can remove stencils quickly and effectively
Concentrated solution for simplified shipping/storage
Concentrated formula allows for dilution from 1:4 (1 qt/32oz) up to 1:8 (0.5 gallon/64oz) emulsion remover to water dilution, depending on desired aggressiveness
BENEFITS
Speeds up the screen reclamation process, saving printers' valuable time and helping them complete more print jobs.




By efficiently removing emulsion, this concentrated formula saves on costs associated with screen cleaning and reclaiming, helping printers maintain a budget-friendly approach.

Maximize efficiency by using the concentrated formula in a diluted form, allowing printers to control the aggressiveness of the solution and tailor it to match their specific needs and preferences.
HOW TO USE
SPRAY INSTRUCTIONS
Mix: 

Concentrated formula allows for dilution from 1:4 (1 qt/32oz) up to 1:8(.5 gallon/64oz) 

Using Multipurpose Ink Stain & Haze Remover make sure all ink is removed from the screen. 
Spray Emulsion Remover across the screen.
Scrub in a circular motion with a dedicated scrub pad or soft to medium bristle nylon brush until you have fully agitated the stencil and you start to see it soften. 
Flip screen then repeat steps 2 & 3.
Let the product set and work for 30 seconds or more. If you have thicker stencils or are using lower mesh counts, you may need to scrub both sides again (to assist with penetrating thicker emulsion layers).
NOTE: DO NOT LET THE PRODUCT DRY ON THE SCREEN.
Pressure wash the stencil away from the T-shirt side of the screen. 
Follow up with Multipurpose Ink, Stain & Haze Remover as the next step in the reclaim process.
STORAGE INFORMATION
Store away from direct sunlight and heat. Do not freeze.
GENERAL PRECAUTIONS
Keep out of the reach of children.
Mild acidic material.
Do not take it internally.
Avoid contact with eyes.
Wash thoroughly after handling.
FIRST AID
Eyes: Flush for 15 minutes, seek medical attention if irritation persists.
Swallowed: Drink large quantities of water and get immediate medical attention. Do NOT induce vomiting.
Skin: Wash with soap and water, and seek medical attention if irritation occurs.
Inhalation: Remove the person to fresh air and keep comfortable for breathing. Call a doctor/physician if you feel unwell.
PRODUCT DATA SHEETS
Payment & Security
Your payment information is processed securely. We do not store credit card details nor have access to your credit card information.
Frequently Bought Together