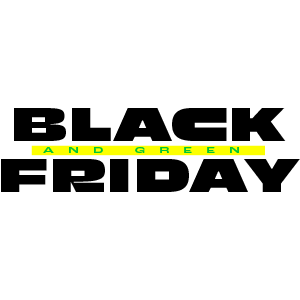 SAVE $100 WHEN YOU SPEND $500
Spend $500 on select consumables and enjoy $100 in savings thru 12/3
---
Description
On the magnificent planet of Agau, in fields wider than the eye can see, there are sweeping swaths of cloud-like fungi. The spores of this flourishing infestation give other substances their same puffing properties.
Green Galaxy™ Space Puff - Puff base or additive can create a puff or suede effect with combination of Green Galaxy HSA Inks or the addition of Fusion Pigments to color it. The foam will cause a slightly lighter color than the pantone color.
Recommendation For Use
You can overprint any Green Galaxy color over the top to hit color standard.
Screen Mesh
E.O.M (Emulsion Over Mesh) Recommendations = 15
High tension is highly recommended.
Stencil & Emulsion Guidelines
We recommend using a water-resistant emulsion like Baselayr Complete. It is recommended to degrease your screens with Baselayr Emulsion Prep. For extended screen life and long print runs it is recommended to post expose the screens and/or use an emulsion hardener like Baselayr Emulsion Hardener. Coat using a 2/1 or 2/2 method for a thicker stencil allowing for a greater ink deposit.
E.O.M (Emulsion Over Mesh) Recommendations = 15
Mixing
Be sure to stir product prior to use. Mix at a 50/50 ration as an additive to Green Galaxy RFU Inks or pigment using Green Galaxy Fusion Pigments at no more than 20% load. For better wash fastness you may add 20% Flare Base.
Printing
Load screen with plenty of ink. Flood screen prior to printing. Green Galaxyª HSA Water Based Ink can be printed with a push or pull squeegee stroke. If printing on an automatic, use a soft squeegee blade and medium squeegee pressure, two passes is typically recommended. After printing, flood screen allowing ink to sit on top of image to avoid drying. If screen clogs or exhibits dry ink in the print, re-flood and aggressively print again, this should clear the screen. If it does not clear the screen, spray a small amount of warm water into the stuck areas of the screen and wipe out with a rag. If you are leaving your screen for an extended period of time be sure to clean your image completely. If your ink begins to scale over, spray with water to wet the ink. Green Galaxyª HSA Water Based Ink can be printed with other water based inks and with plastisol inks. For perfect results and a more uniformed print, underprint clear color, and overprint. This becomes a sandwich and will become super stable. You may pigment the overprint to also help achieve the desired color. With controlling your heat and blowing out blowing agent in ink you can reprint multiple layers of SSP. It becomes stackable and with precision you can come close to an HD like effect. Between screens raising off contact will help you stack with more height. If printed and not blown out on press and done so in the dryer you achieve a foam or puff effect.
Flash Curing
For flashing, forced air flash is optimal. Flash until dry to the touch. If you flash and blow out blowing agent in ink before dryer you can achieve crisper edges and move closer to an HD effect versus a puff. Heat control is everything. If you are bubbling you are flashing too hot. 1.5 minutes in dryer and make sure print hit 320 degrees for 20 seconds out of 1.5 for best durability.
Under Base
Clear Core underprint will help keep a uniformed print. You may print directly to the garment, but if you print through garment with too much pressure, print will become less uniformed. Also able to be printed on other Green Galaxy products when 20% neutral base is added to SSP. This can create some amazing effects when used correctly and with creativity.
Curing Instructions
The entire ink film should reach 320 degrees which takes about 1.5-2 minutes in the dryer. Make sure to hit 320 degrees for 20 seconds at least for best durability.
Testing & Precautions
For cure testing: After set period, perform a stretch test to ensure elasticity. It is always recommended to perform a wash test to ensure proper cure prior to going into production. You may also run abrasion testing to watch for flaking and test adhesion. Increase cure dwell time if testing fails. Printing Clear Core on top of Space Puff will insure a stronger wash fastness.
Clean Up
Ink should be removed from screen as soon as printing is completed. General wash-up (on ink that has not dried) can be done with water, though using Sgreenª Aqua Wash is much easier and recommended. For aggressive or dried screens, use Sgreenª Aqua Wash to dissolve ink and blast out areas of stuck ink with water pressure.
Storage
Keep container(s) tightly closed. Store in cool, well-ventilated location that is locked.
General Safety & Precautions
Do not breathe vapors. Wear protective gloves. Do not eat, drink or smoke when using product. Wash hands thoroughly after handling. Dispose of this product in accordance with local, regional, national and international regulations as specified.
Payment & Security
Your payment information is processed securely. We do not store credit card details nor have access to your credit card information.
Frequently Bought Together