Description
BENEFITS:
LED enhances the amount/levels of possible details captured compared to UV bulbs
LED light sources exposes screens quickly and creates a harder, more durable stencil for better on-press longevity 
LED bulbs consume less energy and last more than 10,000 hours, so you don't have to replace them as often
LED bulbs are the new standard for exposure units. Their spectrum of light output and wattage speeds up the screen-making process and improves the quality of the stencil. With the X1620 LED Exposure Unit, printers will see incredible results at an entry-level price.
The X1620 uses the same high output LED bulbs manufactured specifically for exposure units. These LED bulbs output the same optimal UV wavelength (405nm), which can be used on all types of emulsion. LED bulbs will last more than 10,000 hours, which is better for the printer and the environment. 
The optically clear glass in the X1620 lets more than 99% of the UV light through without disruption to the wavelength. The exposure unit will burn screens faster compared to spiral UV bulbs. With a dialed-in darkroom and screens that have been coated and dried properly, printers can push more detail resolution compared to traditional UV bulbs. The X-Series are designed to perform.
The X1620 is a compression exposure unit. To get the best results, proper compression is key. Once the screen and foam pad are in place, put a piece of plywood to help evenly disperse the weight across the entire screen for optimal detail development. Put weight on top, like a gallon of white ink. Do not exceed 15 lbs.
When you're learning to coat screens and dial in your darkroom, an emulsion like Baselayr Long Lasting would work best. If your darkroom is light-safe, dry, warm; you've perfected your techniques of coating and drying screens; and you've nailed compressing the screen properly, it is possible to use pre-sensitized emulsions like Baselayr Complete or Baselayr Plastisol. 
Everything starts and ends in the darkroom. Build a solid foundation from the screen up with the X1620 today.
FEATURES:
LED bulb technology
Lightweight laser cut and formed aluminum frame
Designed for 16"x20" frames, but works up to 20"x24" OD frames 

Note the edge of a larger frame will hang off the edges of the exposure unit along with some of the emulsion

Push button on/off operation (No timer)
6-foot, 3-prong power cord
Includes a foam pad for easy, on-contact exposing
Three-year limited warranty (please see manual for details)
Made in the USA
INCLUDED:
21 Step Exposure Calculator ($19.99 value)
PRODUCT SPECS:
Unit dimensions: 16.5"(W) x 20.5"(L) x 5.5"(H)
Optical clear glass: 16" x 20"
Recommended frame size OD: 16"x20"
Max frame size OD: 20" x 24"
3 T8 LED 405nm tube bulbs designed for screen exposure
UV wattage: 60 watts
Voltage: 115v (standard household current)
Standard 110v 3-prong plug
On/off functionality
Shipping dimensions: 19"(W) x 23"(L) x 9"(H) 22lbs
Ship Weight: 22 lbs
Payment & Security
Your payment information is processed securely. We do not store credit card details nor have access to your credit card information.
Frequently Bought Together
Customer Reviews
Write a Review
Ask a Question
Filter Reviews:
timing
unboxing
DIY units
entry level shop
layer
ways
20x24 screen
exposure
issues
business
11/11/2021
William F.

United States
I recommend this product
Amazing results!
I built an easy and cheap box lined with aluminum foil and wired in two CFL's and thought I was pretty smart for avoiding the sun in my cyanotype exposures. Wrong! This LED UV unit is as good as the sun! And as fast! And cooler! And to my eye sharper! If you are serious get serious tools.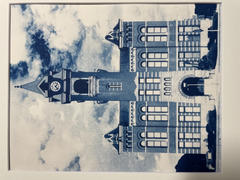 11/16/2021
ScreenPrinting.com
Hi William, Thanks so much for taking the time to share with us your experience with the Baselayr X1620 LED Exposure Unit - 16x20in. We are excited to know you love it! Happy printing :)
07/20/2021
James P.

United States
I recommend this product
Great product
Worked as expected right out of the box.
07/20/2021
ScreenPrinting.com
Hey James! Thanks for the awesome feedback! Glad the new exposure unit is working well for ya! Happy printing :) -cstake@ryonet.com
12/29/2021
Anonymous

United States
I recommend this product
Broken Exposure Plate
Unfortunately the item came to me damaged and unusable. The glass plate is shattered. I am ready to return it.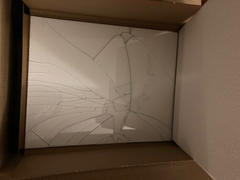 01/27/2022
ScreenPrinting.com
Hello Screen Printer! Thank you for your review! We have opened and completed a case for your cart. If we can assist you with any further, or if you have any feedback you'd like to discuss further, please respond to this message, and our team is here for you. Thank you! The Ryonet Team
11/23/2021
Anonymous

United States
I recommend this product
Z1620 LED Exposure Unit - 16x20in
it is working great. once we figured out the timing, we are having no issues.
11/23/2021
ScreenPrinting.com
Thank you for taking the time to leave us your awesome feedback, we really appreciate it! It is exciting to know how you enjoyed Baselayr X1620 LED Exposure Unit - 16x20in and recommend it to others! Happy printing :)
10/07/2021
sarah g.

United States
I recommend this product
Must have!!
I tried the sun and DIY units. This is WORTH it! Seriously, after a month of trying to do it other ways I finally ordered this. Within unboxing, I had a screen exposed and ready to go.
10/12/2021
ScreenPrinting.com
Hey hey Sarah! YES!!! Although the unit isn't as life giving as the sun, it will definitely give your screen some life I'm so happy you were able to grab one of these! Having an exposure unit is a major game changer! I'm so excited for you If you need any help or have any questions, our team is here for you! Thank you so much for this stellar review - Keep #poweringtheprint! Sincerely, Kayli B