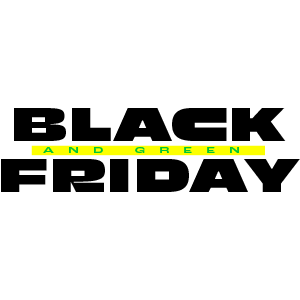 SAVE $100 WHEN YOU SPEND $500
Spend $500 on select consumables and enjoy $100 in savings thru 12/3
---
Description
WILFLEX™ Epic Bolt LC White is a non-phthalate, low-bleed, and low-cure white ink that delivers superior printability and premium soft, subtle, bright smooth finish over a range of garments. It is characterized by fast flashing times and fast print strokes, making it ideal for high-production print shops. 
Bolt LC White has the opacity and brightness to perform admirably in vector stand-alone white graphics but also the ability to hold detail for fine mesh halftone graphics. Bolt LC White is designed for printing textiles but is versatile to use on non-woven polypropylene bags (NPB).
FEATURES
High opacity, superior coverage, brilliant white
Excellent bleed resistance on poly-blends
Low cure saves energy and reduces bleed defects
Excellent for vector and fine mesh half-tone graphics
Commendable printability on both manual and automatic presses
Premium soft hand, drape, and fiber-matte down
PRINTING TIPS
Stir inks before printing.
Premium soft hand, drape, and fiber-matte down.
Use consistent, high-tensioned screen mesh and sharp-edged squeegees for the best print results.
Use a printing technique to assure a good ink deposit to maximize bleed resistance and film strength properties.
Allows for fast print strokes and easy clearance on fine mesh. Use hard flood and low-medium squeegee pressure.
Bolt LC White is a low bleed and low cure ink. When printing on 100% polyester, cure at 270°F (132°C) and pre-test for bleed resistance. For challenging fabrics, a bleed-blocking underbase is required.
TIPS FOR NON-WOVEN POLYPROPYLENE BAGS
For best results on non-woven polypropylene bags, single print using 110-156 t/in (43-62 t/cm) mesh with a 60 or 70 single durometer squeegee and cure at 270°F (132°C)
CURING INSTRUCTIONS
Adjust flash cure temperature and dwell time so the ink is just dry to the touch. Depending on the flash unit, a 2–3 second flash is adequate. Bolt LC White can be cured between 270°F–320°F (132°C–160°C).
Curing is a time and temperature process; a lower dryer temperature setting with a slower belt speed while maintaining recommended ink cure temperature is always best to protect fabric, control dye migration, and reduce energy consumption.
*Cure is attained when the ENTIRE ink layer reaches 300°F, meaning that the ink is 300°F from the top to the bottom of the ink layer. If you are using a laser gun to read the surface temp, this will be misleading. Laser temp guns give you a reflective reading. When tested side-by-side with a donut probe, you will see temperature differences as great as 120°F–150°F early in the cure cycle (the donut probe accurately measures the contact temperature where the crosshairs reside). As you reach the end of the dryer, those temperatures will get closer together. As a direct result – you will need to read a surface temp as little as 60°F above what the stated cure temp is and as much as 100°F depending on how short the conveyor dryer tunnel is and how hot the settings are. This is due to a few variables.
VARIABLES THAT AFFECT CURE TIMES
The rate at that plastisol ink absorbs heat. Some colors, like black ink, will heat up faster than others as they absorb infrared heat waves more readily.
How hot the ink is when entering the tunnel of the conveyor dryer. Cooler inks will take longer to heat up, thus taking longer to reach full cure.
The thickness of the ink deposit. Thicker ink deposits take longer to cure than thinner ink deposits. A longer dwell time is needed to reach a full cure through the whole ink layer. Heat/IR waves take time to penetrate and heat up the ink.
The length of the tunnel of the conveyor. Curing ink is about temperature and time. It takes time for the entire ink layer to heat up and reach cure temp. Run a conveyor at a slower pace and lower temperature to ensure the heat penetrates the bottom of the ink layer.
Cotton garments take longer to heat up than polyblends or 100% polyester. Cotton naturally soaks up and holds onto water. When putting the shirt through the dryer, the dryer will release the water in the cotton fibers, slowing down how fast ink heats up. 
The quality of the infrared panels. IR Panels are not created equal. Some panels are more efficient in creating heat within the ink layer than others. When changing the dryer to low cure temperatures, follow the recommendations and parameters laid out above and do wash testing to ensure the new dryer settings are reaching a full cure.
CLEAN UP
STORAGE INFORMATION
Store at temperatures around 65-90°F (18-32°C). Avoid direct sunlight. Use within one year of receipt.
PRODUCT DATA SHEETS
Payment & Security
Your payment information is processed securely. We do not store credit card details nor have access to your credit card information.
Frequently Bought Together