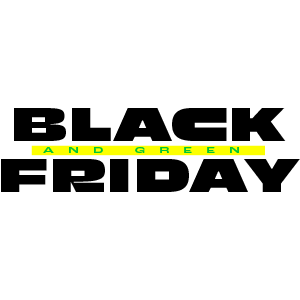 SAVE $100 WHEN YOU SPEND $500
Spend $500 on select consumables and enjoy $100 in savings thru 12/3
---
Description
Deep within the cavernous mountains of Agau, our explorers have discovered a mineral unparalleled by anything in the known universe: Great clusters of Swarovski crystals, which when exposed to light, create a brilliant and unmistakable flare. Mined and refined to the point of perfection, these crystals emanate their radiance freely.
Green Galaxy™ Interstellar Gold Flare - Is a clear water base binder with tiny swarovski grade golden crystals that provide a unique fine grain golden iridescent effect.
Recommendations For Use
Product can be mixed with any of our pearl inks, or SSF. You may also print on pitch black with a comet white underprint for a metal foil looking effect. Also may pigment with Fusion pigments, or overprint Green Galaxy colors.
Screen Mesh
Can be used with any mesh between 90-230.
Stencil & Emulsion Guidelines
We recommend using a water-resistant emulsion like Baselayr Complete. It is recommended to degrease your screens with Baselayr Emulsion Prep. For extended screen life and long print runs it is recommended to post expose the screens and/or use an emulsion hardener like Baselayr Emulsion Hardener. Coat using a 2/1 or 2/2 method for a thicker stencil allowing for a greater ink deposit.
E.O.M (Emulsion Over Mesh) Recommendations = 15
Mixing
Be sure to stir product prior to use. When going for a metal look or overprinting under printed colors add 5% finish s to ink to eliminate any tackiness that may occur. You do not need finish s if you are printing only direct to garment. You may also mix with fusion pigments up to 20%.


Printing
Load screen with plenty of ink. Flood screen prior to printing. Green Galaxy™ HSA Water Based Ink can be printed with a push or pull squeegee stroke. If printing on an automatic, use a medium squeegee blade and medium squeegee pressure, two passes is typically recommended. After printing, flood screen allowing ink to sit on top of image to avoid drying. If screen clogs or exhibits dry ink in the print, re-flood and aggressively print again, this should clear the screen. If it does not clear the screen, spray a small amount of warm water into the stuck areas of the screen and wipe out with a rag. If you are leaving your screen for an extended period of time be sure to clean your image completely. If your ink begins to scale over, spray with water to wet the ink. Green Galaxy™ HSA Water Based Ink can be printed with other water based inks and with plastisol inks.

Flash Curing
For flashing, forced air flash is optimal. Flash until dry to the touch.
Under Base
Any Green Galaxy product may be used as under base such as Gamma Blocker, Comet White, Pitch Black (for metal look) and any color. If you separate your art for SSF you can achieve up to or more than four effects by having it over lap Comet White, Pitch Black, Direct to Garment, or any Green Galaxy color by overprinting all with this effect in a single screen.
Curing Instructions
Printed fabric should be cured for a minimum of 90 seconds at 360°F. Ideally, printed fabric should be cured for three minutes at 300-320°F. When curing with ovens that are smaller, we recommend the use of Green Galaxy™ Drive Low Cure Catalyst to ensure a final cure is achieved after 48 hours.
Testing and Precautions
For dye block testing: Dye migration is typically minimal due to the flake/bead+base content of the ink however are printing on a poly garment with a heavy load of pigment in the ink you can experience color shift. Print as directed and let the printed sample sit for 24 hours to check for dye migration. If dye migration occurs, use Gamma Blocker Black as an under base or add Warp Drive and reduce cure temperature.
For cure testing: After set period, perform a stretch test to ensure elasticity. It is always recommended to perform a wash test to ensure proper cure prior to going into production. You may also run abrasion testing to watch for flaking and test adhesion. Increase cure dwell time if testing fails.
Clean Up
Ink should be removed from screen as soon as printing is completed. General wash-up (on ink that has not dried) can be done with water, though using Sgreenª Aqua Wash is much easier and recommended. For aggressive or dried screens, use Sgreenª Aqua Wash to dissolve ink and blast out areas of stuck ink with water pressure.
Storage
Keep container(s) tightly closed. Store in cool, well-ventilated location that is locked.
General Safety Precautions
Do not breathe vapors. Wear protective gloves. Do not eat, drink or smoke when using product. Wash hands thoroughly after handling. Dispose of this product in accordance with local, regional, national and international regulations as specified.
Payment & Security
Your payment information is processed securely. We do not store credit card details nor have access to your credit card information.
Frequently Bought Together