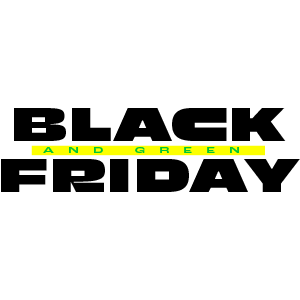 SAVE $100 WHEN YOU SPEND $500
Spend $500 on select consumables and enjoy $100 in savings thru 12/3
---
Description
Initiate Warp Drive to drastically speed up the curing process and lower the temperature needed to cure Green Galaxy Water Based Ink! Warp Drive Low Cure Catalyst is ideal for screen printers who want to use Green Galaxy's water-based ink to print on dye migrating polyester fabrics, or for those who do not have optimal forced-air curing sources for water base. When Warp Drive is mixed into Green Galaxy water-based ink, it lowers the curing temperature needed for the ink from 330 to as low as 180 Fahrenheit. With a low-curing temp, not as much heat is needed, which not only saves energy but also prevents dye migration when it is printed on polyester fabrics. By adding Warp Drive to the mix, you can realize the use of water-based inks on fabrics and in parameters that were never before possible.
General Information:
Warp Drive Low Cure Additive is a cross-linking catalyst that, when mixed in Green Galaxy water-based ink, lowers the curing point to as low as 180_ Fahrenheit. Warp Drive is optimal for screen printing on polyester or dye migrating synthetic fabrics as well as screen printers that do not have a reliable forced-air curing source. Warp Drive should always be used only after proper instruction and review of the product use information. Please print this and the MSDS sheet for a ready available reference for the screen printer.
Mixing info:
Use gloves and eye protection during mixing. Warp Drive should be mixed at a ratio of 1.5% per weight into ready-for-use Green Galaxy Water Based Ink. Mix well to ensure Warp Drive is properly dispersed into the ink. Once mixed, the ink has a shelf life of 24 hours; all leftover ink should be cleaned from the screen and disposed of.
Mesh Guidelines:
You may find that Warp Drive slightly thins down the Green Galaxy Water Based Ink. The recommended mesh is between 110-330, depending on the type of ink being mixed.
Stencil/Emulsion Guidelines:
We recommend using either a water resistant emulsion like Baselayr Long Lasting or using an emulsion hardener.
Printing Instructions:
Warp Drive will dry slightly faster than standard Green Galaxy Ink. Keep ink moist. Load screen with plenty of Green Galaxy Water Based ink. Flood screen prior to printing. Green Galaxy's Water Based Colors can be printed with a push or pull squeegee stroke. After printing, flood the screen, allowing the ink to sit on top of the image to avoid drying. If the screen clogs or exhibits dry ink in the print, re-flood and aggressively print again, this should clear the screen. If it does not clear the screen, spray a small amount of warm water into the stuck areas of the screen and wipe out with a rag. If you are leaving your screen for an extended period, be sure to leave your screen flooded completely. If your ink begins to scale over, spray with water to re wet ink.
Flashing and Curing Instructions:
For flashing, forced air flash is optimal. Flash until dry to the touch. Ensure ink flashes cures to at a minimum of 180 Fahrenheit and allow the ink to stay on garment for 48 hours prior to washing. Be careful to not OVER FLASH the ink, if the flash temp exceeds 270-280 dye migration and adhesion problems may occur.
Printing as an under base:
Warp Drive can be printed as an under base with Comet White and overprinted with water base color or plastisol color. If you are over printing on Polyester or dye migrating fabric, ensure that all other water based inks have Warp Drive low cure additive in them as well. If over printing with plastisol, ensure that the plastisol also has a plastisol low cure additive mixed into it and you cure both inks properly to 280 F or the recommended curing point for the over printed plastisol. Ensure the under base is properly flashed so that it is really dry before printing plastisol on top. Conduct a wash test after 48 hours to ensure inner layer adhesion.
Curing Instructions:
Warp drive allows the mixed ink to cure at a very low point. The mixed ink typically dries at around 180 F but can be cured at higher temperatures of up to 280 F. Ensure that the ink is left to set for at least 48 hours before washing.
Testing/Precautions:
After printing, do not stretch or wash the ink for a period of 48 hours. After 48 hours, it is always recommended to perform a wash test to ensure proper cure prior to going into production. You may also run abrasion testing to check for flaking and test adhesion. Increase cure dwell time if testing fails.
Clean-Up:
Ink should be removed from the screen as soon as printing is completed. General wash-up (on ink that has not dried) can be done with water, though using EnviroSolve is much easier and is thus recommended. For aggressive or dried ink, use Enviro-Solve to dissolve the ink and blast out areas of stuck ink with water pressure.
Storage Info:
Keep container(s) tightly closed. Store in a cool, well-ventilated location that is locked. If stored under normal conditions, the product is stable for 6 months. Protect it from frost and keep it away from heat.
Payment & Security
Your payment information is processed securely. We do not store credit card details nor have access to your credit card information.
Frequently Bought Together