Description
Rethink how you deal with ink with Blackmax All Black Epson 1400 and Epson 1430 compatible film output cartridge kit. The Dmax Dye Ink Cartridge Replacement System will help you maintain your ink more efficiently with less mess and less waste. 
Must be used with AccuRIP Software
KIT INCLUDES
Set of 6 color-coded cartridge shells with resettable chips
173ml Dmax Dye Ink 
DMAX DYE INK SYSTEM FEATURES
Save 40% on ink consumption vs. the previous BlackMAX carts
Simple and clean to use
Syringe and gloves included
Frustration-free packaging
Self Resetting Chip
Payment & Security
Your payment information is processed securely. We do not store credit card details nor have access to your credit card information.
Frequently Bought Together
Customer Reviews
86
reviewers would recommend this product
Write a Review
Ask a Question
Filter Reviews:
cartridges
value
clips
rubber gloves
printer
refill ink
plugs
films
ink containers
snap
07/05/2023
Phill L.

United States
I recommend this product
Wish I did it sooner
Great item. Was doing this by very crudely with an older version and when I got a new 1430 I also got this and swearing at my printer has gone down by 50 percent already this month!
07/27/2023
ScreenPrinting.com
Way to upgrade! Both your shop and your life.
05/02/2023
Cristopher R.

United States
I recommend this product
Simplest Printer Ink Refill Solution
Amazing. Was not aware the kit comes with two sets of refillable cartridges, plugs, syringes, and a few sets of rubber gloves…huge added value.
05/02/2023
ScreenPrinting.com
Hey Christopher, thank you for this awesome review!! The kit should come with a set of 6 cartridges so maybe it was your lucky day but either way, we're stoked you're loving it!
12/04/2021
Cody K.

United States
I recommend this product
Couldn't be easier
Throw the old ones out. Fill up new ones, put them in and print. I always hated resetting the chips, glad you don't have to mess with that anymore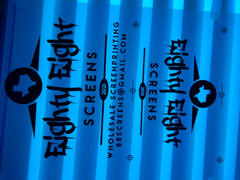 12/06/2021
ScreenPrinting.com
Thank you for this review! Good to hear this refill kit is easy to use! Happy Printing :-) April w/ Ryonet
03/25/2021
Kaleb R.

United States
I recommend this product
The carts never reset..
I finally gave up with my epson 1400. Carts always gave me issues. Only about half would reset. Another whole day wasted with these damn things. Now I'm looking for a new printer. Can't find a system designed without manipulation. Anytime I replace ink, I'm removing drivers. And praying. The site doesn't explain how to fix this situation. So, now it's office spaced. 1 less epson 1400 in the world. 200 mod kit in the trash. If you want it.. land O Lakes fl
03/25/2021
ScreenPrinting.com
Hi Kaleb, Thank you very much for leaving us your feedback on this product. We really do appreciate any and all customers feedback. We also would like the opportunity to help assist you with this product and issues it may have caused. Please reach out to us if you are willing to trouble shoot. 1-800-314-6390 Thank you!
02/24/2021
Sandra K.

United States
I recommend this product
Perfect no leaks and easy to use and set up
Every thing you need is in the box! Easy to fill and set up. Far superior to the snap over clips they leak. Plenty refill ink.
02/25/2021
ScreenPrinting.com
Hi Sandra, We are happy to hear you find this product to be everything you need. Do you have any tips for other users? Happy Printing :)