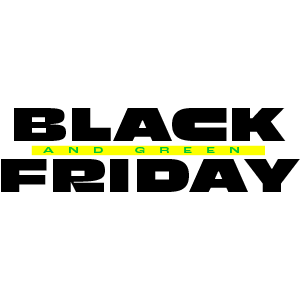 SAVE ON RILEY EQUIPMENT NOW
Dive into our Black & Green Friday deals and snag 10% off select presses, carts, & accessories thru 12/3
---
Description
With more than 40 years of developing high-quality, affordable presses, the Riley Hopkins brand has sold the most manual presses in screen printing history. It has jumpstarted thousands of printers' careers with presses that are built like race cars. Shift your shop into overdrive with the Riley Hopkins 300 Press.

It comes equipped with lever knobs that more accurately holds registration and reduces stress on the wrist. Features like an anti-flip registration plate, an XY-micro, and a Z-micro/Tilt Micro, have created a faster setup time for printers. The Anti-flip registration plate keeps the screen in the same tilt and off-contact location for final registration. The joystick has been replaced with an XY-micro to create more precise adjustments. The Z-micro/Tilt Micro has been added for streamlined off contact and tilt setup.
2-Point Roller Gates come standard on the Riley 300. They increase the lockdown holding power of the print head while it is in the down position, which eases movements in-and-out of the gate. The roller gates create increased durability, which reduces the number of adjustments and maintenance that is needed. An increased surface area of the screen-clamp not only holds the screen in place for longer periods of time but also results in the need for fewer adjustments and maintenance. The Riley 300 saves you time.
The press's CNC-constructed base has an adjustable height mechanism, capable of adjusting up to 3" increase of height to help accommodate the screen printer. The heavy-duty leg levels add an extra amount of sturdiness to the press.
With the 300 press, you have the power to choose specific features that best fit your shop's needs. Select between a press with or without side clamps as well as wood or aluminum platens. If you select aluminum platens, the press will also come with a Laser Guiding System! Please note that if you select wood platens, the press will not come with a laser, and side clamps are not an option. 
Presses come with a limited lifetime warranty. This warranty covers all non-wearable parts and components of new Riley Hopkins™ Presses.
If speed, precision, and consistency are important to you, it's time to get behind the wheel of the Riley 300. The lights are flashing green, hit the gas, it's time to kick your screen printing into high gear.
VIEW THE RILEY HOPKINS EQUIPMENT CATALOG
FEATURES
Sturdy, heavy duty, lightweight construction
XYZ micro registration
Anti-flip registration plate for maintaining off-contact and tilt
Adjustable height mechanism
Locking levers to secure registration
Larger screen clamps
2-point roller gates
Heavy duty springs
Equipped with aluminum platens
Option to upgrade to include side clamps
Wood or aluminum platens available
Laser Guiding System included with Aluminum Platens selection
Lifetime Limited Warranty
Made in USA 🇺🇸
BENEFITS
The XYZ micros make it easy to set up registration and off-contact, increasing your production speed while enhancing print precision.
Two-point roller gates strengthen the printhead's holding power when it's down, maintaining consistency with each print.
The heavy-duty base provides more durability to the press, which is needed to keep consistency in a high-output shop.
TECH SPECS
Diameter: 93"
Base Size: 57"
Platen Height: 35.5" - 38.5"
Platen Size: 16"x 18"
Max Platen Size: 24" x 32"
Max Frame Size: 25" x 36"
Max Frame Size(every other): 42" x 48"
Color/ Stations: 6 color / 6 station
Shipping Weight: 673 lbs
COMPATIBLE FEATURES
PRODUCT DATA SHEETS


Payment & Security
Your payment information is processed securely. We do not store credit card details nor have access to your credit card information.
Frequently Bought Together