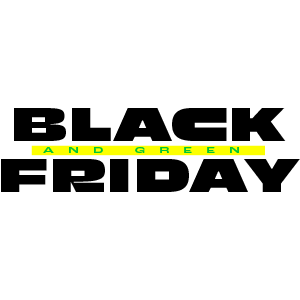 SAVE $100 WHEN YOU SPEND $500
Spend $500 on select consumables and enjoy $100 in savings thru 12/3
---
Description
Sgreen® Aqua Wash is a water based Eco-Friendlier™ ink cleaner designed to remove water based ink without softening or damaging the stencil. Sgreen® Aqua Wash has excellent emulsifying and degreasing properties, helping to protect your mesh from deep stains or ghosting. It works especially well to open clogged mesh caused by dried water based ink in the image area.

CHECK OUT THE SGREEN PRODUCT CATALOG
BENEFITS
Eco-friendly chemicals that are safer for a printer's health, pipes, and environment.
Powerful chemistry that can clean up the messiest jobs just as well (if not better) than industrial chemicals.
Citrus formula allows for easy breathing.
GENERAL INFORMATION:
Sgreen® Aqua Wash is a highly effective water based or discharge ink degradent. Sgreen® Aqua Wash helps to limit ink haze caused by water based inks.
USAGE INFORMATION:
Card off all ink from screen. Apply Sgreen® Aqua Wash to ink side of screen with spray bottle. Scrub screen with shop rag, shop towel, or non-abrasive scrub pad. Re-apply as needed. Finish with a rinse in your washout booth to remove any residue.
ON-PRESS USE
Spray or pour a moderate amount onto screen.
Grab a blue shop towel or rag of choice. Scrub both sides of the screen, re-applying Aqua Wash as needed, until the screen is clean.
When the printer is done with the job/screen: Follow up by rinsing both sides of screen clean with pressured water to help remove any residual pigment from the image area.
NOTE: Do not spray onto water-based inks in an attempt to keep the inks wet in the screen for continuous printing. This will degrade the ink and cause possible cure issues long term.
STORAGE INFORMATION

Store away from direct sunlight and heat. Do not freeze.
GENERAL SAFETY PRECAUTIONS

Keep out of the reach of children.
Do not take internally.
Avoid contact with eyes.
Wash thoroughly after handling.
FIRST AID:
Eyes: Flush for 15 minutes, seek medical attention if irritation persists.
Swallowed: Drink large quantities of water and get immediate medical attention.
Skin: Wash with soap and water, seek medical attention if irritation occurs.
Inhalation: Remove person to fresh air and keep comfortable for breathing. Call a doctor/physician if you feel unwell.
*** See SDS Sheet for more details
FOR INDUSTRIAL USE ONLY
PRODUCT DATA SHEETS
Payment & Security
Your payment information is processed securely. We do not store credit card details nor have access to your credit card information.
Frequently Bought Together