Description
RXP dual cure diazo emulsion is a bright pink colored, fast drying, dual cure photo emulsion. A forgiving emulsion, the exposure time of RXP is a bit longer, creating a larger window of time for proper exposure, reducing the chance of over or under-exposing emulsion. It has a high solid content allowing for easy build-up and a thicker stencil. Extremely durable and resistant to pinholes, RXP also gives you high resolution exposures with great definition. Added Diazo gives some solvent and water resistance, but this emulsion works best with plastisol inks. If you plan to use with discharge or water based inks we recommend using WBP water based and plastisol hybrid emulsion.
NOTE: This emulsion comes with a bottle of Diazo.
Features and Benefits
44% solids content
Includes Diazo sensitizer and instructions
Active Additive: Diazo
Color: Pink
Instructions:

Before use, Diazo must be added and allowed to activate emulsion. First, add room temperature water to the Diazo mixture and agitate. Once dissolved, add the water and Diazo solution into the emulsion and mix throughly. Allow the emulsion to stand for at least 30 minutes to ensure any air bubbles introduced during mixing are released. Use the entire bottle of Diazo for the entire container of emulsion, the ratio has been specially selected for proper chemistry. Once the Diazo has been mixed it is ready for use. Reclaiming RXP pink is easy and works with most stencil removers or reclaimers that are available in concentrate and ready-to-use formulas. Follow proper instructions for reclaiming.
Shelf Life in Stable Conditions:
Unopened/Unmixed: 10-12 months
Opened/Mixed: up to 6 weeks
Exposure Tips:
To dial in your exposure time, we suggest running the Step Wedge test with a Step Wedge Calculator.
Click here to watch an instructional video on the Step Wedge Test
Helpful Hints to Ensure Your Emulsion Lasts Longer Once Mixed
Always use distilled water to mix the Diazo sensitizer.
Keep in a cool area, emulsion will break down much faster in heat. Keeping emulsion in a fridge can help to give a slightly extended shelf life, however, emulsion that has gotten to the point of freezing will no longer work properly and must be replaced.
Keep the emulsion lid on tight to preserve air and light leaks.
Gently mix the emulsion each time before use to help extend the life. 
To ensure best results, date your emulsion once mixed and keep an extra container on hand once the emulsion is about to expire, environmental factors such as temperature and humidity can cause emulsion to expire more quickly.*
*Environmental factors such as temperature and humidity can cause emulsion to expire more quickly.
Notice: During winter parts of the U.S. and Canada will experience freezing temps. Please be aware that Emulsion can freeze. Once frozen, most emulsions are not usable, even "safe" emulsions can go bad if it is cold enough. Please plan your purchases around shipping to your business.
Payment & Security
Your payment information is processed securely. We do not store credit card details nor have access to your credit card information.
Frequently Bought Together
Customer Reviews
Write a Review
Ask a Question
Filter Reviews:
emulsion
service
people
Ryonet
anything
screen print needs
questions
someone
care
results
12/05/2020
Anonymous

United States
I recommend this product
This is the best emulation according to my knowledge.
This is a forgiving emulation. I can accomplish anything with it. I advise everyone to give it a try.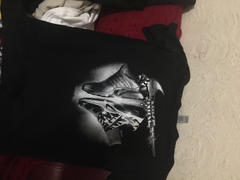 12/05/2020
ScreenPrinting.com
Hello! Thank you for taking the time to leave us a review! The RXP emulsion is very forgiving indeed! Good for almost anyone! Matt C
08/07/2020
Jason C.

United States
I recommend this product
Easy to work with! Love it.
This emulsion coats nicely and is very forgiving with exposure times. Just be sure to follow recommended usage time frame once mixed for best results. I highly recommend it, especially for less experienced screen printers.
07/27/2020
jack b.

United States
I recommend this product
The good stuff.
Every easy to use and very forgiving.
06/20/2020
Nicholas W.

United States