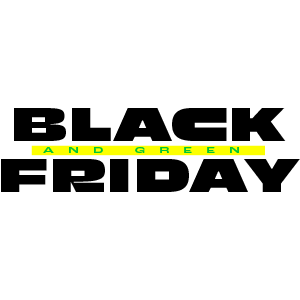 SAVE $100 WHEN YOU SPEND $500
Spend $500 on select consumables and enjoy $100 in savings thru 12/3
---
Description
Release the power of Easiway Multipurpose Ink Stain & Haze Remover. This all-in-one solution degrades ink, degreases, and dehazes, streamlining the screen cleaning process. Gentle on a stencil's emulsion, it ensures thorough cleaning without compromise. Bid farewell to ink, pigment, and haze, effortlessly restoring a mesh's pristine condition.

FEATURES
Effectively and quickly removes ink and pigment from the mesh
Makes removing emulsion haze & pigment stain stress-free 
Does not damage emulsion when cleaning a screen
BENEFITS
Super powerful formula made to remove ink and streamlines the cleaning and reclaiming process.
Leaves mesh free of all oils and contaminants, and prevents pinholes, fisheyes, and incorrect emulsion adhering, all of which slow down your screen creation process.
Emulsion safe, allows to successfully clean out image area for easy cataloging of screens.
HOW TO USE
Multipurpose Ink, Stain & Haze Remover is a powerful dual-action ink degrader and dehazer/degreaser designed to remove the toughest ink haze from leftover plastisol ink.
Ink Degrader: Apply the product and use a cotton rag or shop towel to clean the screen of ink. Re-apply as necessary to complete the clean-up process until ink is completely removed from screen.
If reclaiming in a sink Please use it in conjunction with the Sgreen Filtration System to avoid any and all plastisol ink going down the drain.
Ink Stain & Haze Remover:
Before use, remove all emulsion from the screen.
Spray the Ink Stain & Haze Remover on one side of mesh

with a brush or scrub pad.

Flip screen and repeat step 2.

Rinse with high-pressure water, spraying from bottom to top on the t-shirt side of the screen. Reverse the screen and rinse with high pressure, then use low-pressure water and flood-rinse the entire screen. Allow the screen to dry before coating.
If residue is still visible, re-apply the chemical following the steps above.
STORAGE INFORMATION
Store away from direct sunlight and heat. Do not freeze.
GENERAL PRECAUTIONS
Keep out of reach of children. Do not take it internally. Avoid contact with eyes. Wash thoroughly after handling chemicals.
FIRST AID
Eyes: Flush for 15 minutes, seek medical attention after initial eye washing. Product is caustic and irreversible eye damage can occur if material is not successfully removed from eyes. 
Ingestion: Drink large quantities of water and get immediate medical attention. DO NOT INDUCE VOMITING. Product contains petroleum distillates which are an aspiration hazard. Contact POISON CONTROL or attending medical personnel.
Skin Contact: Wash with soap and water, and seek medical attention if irritation occurs. 
Inhalation: Remove to fresh air and keep at rest in a comfortable position. Seek medical attention if symptoms persist.
PRODUCT DATA SHEETS
Payment & Security
Your payment information is processed securely. We do not store credit card details nor have access to your credit card information.
Frequently Bought Together