Description
The DIY Print Shop™ Original T-Shirt Screen Printing Kit will bring all your T-Shirt ideas to life and can turn fun into profit. Whether you're a beginning screen printer, starting a small business, or simply screen printing for fun, the DIY Print Shop™ Original T-Shirt Kit is Made To Make It™ happen.
The user-friendly DIY Print Shop™ Original T-Shirt Kit is equipped with all of the essential ultra-premium tools needed to make high-quality screen prints. The T-Shirt Kit includes a rock-solid screen printing press, engineered to handle loads of T-Shirts; an instructional manual, designed to teach you how to print like a pro; plastisol and water-based ink, formulated to create crisp screen prints; eco-friendly cleaners, developed to make cleanup easy and safe; and a perfectly sized squeegee, to push ink smoothly across the durable pre-stretched screen. In addition, our knowledgeable support team is always standing by to answer any questions you may have.
Your DIY T-Shirt Kit is jam-packed with all of this superb Do It Yourself awesomeness
DIY Starter Press with 14x14 in. platen for DIY screen printing your t-shirts.
Aluminum Screen 16x20 in. 158 Mesh for printing your image.
LED Bulb for exposing your screen.
10 in. 70 durometer squeegee.
11 in. Scoop Coater.
Roll of 2 in. x 15 yd. screen tape for taping your screen.
Baselayr Long-Lasting Emulsion Quart

for exposing your screen.
Light safe bulb for darkroom environment.
Pint FN-INK White Plastisol ink for printing on shirts.
Pint Green Galaxy Pitch Black Water Based ink for printing on shirts.
8 oz. Sgreen Degreaser for cleaning screens
8 oz. Sgreen Emulsion Stripper
8 oz. Sgreen Supreme Wash
2 oz. Pallet adhesive for tacking your shirt in place.
One Red scrub pad for cleaning your screens
Four pairs of disposable latex gloves for print clean-up.
10-pack of Ultimate cleanup cards
Two sheets of 16 x 24 in. parchment paper for curing shirts with an iron.
10-pack of 8.5x11 Baselayr Waterproof Film
DIY Print Shop Signature Blue Press Features & Benefits:
Solid steel and aluminum construction.
Strong gas shock for stable and steady screen action.
Blue powder coat finish.
Adjustable screen tilt and off-contact control.
Made in the USA.
Limited Lifetime Warranty.
Education Support - "How To Screen Print" Video Series
The DIY T-Shirt Kit includes all environmentally safe products that can be used in your home or business environment. The training manual will walk you through how to use these products in your home or business.
Shipping Weight and Dimensions: 24x20x9 in 30 lbs
Payment & Security
Your payment information is processed securely. We do not store credit card details nor have access to your credit card information.
Frequently Bought Together
Customer Reviews
83
reviewers would recommend this product
Write a Review
Ask a Question
Filter Reviews:
everything
products
customer service
video
experience
quality
YouTube
instructions
mesh
things
Everything you need to start screen printing
I asked for this kit as a Christmas gift. I chose this kit with the intent of occasionally printing small runs of t-shirts as a hobby. I have to say I'm very impressed with this package, although it has a few small things I would change if I were re-ordering it now. I'm posting this review in the hopes that I can convince prospective buyers to consider spending a little extra money in order to get an even better result.1. Upgrade to aluminum screens. The wood-frame screens are OK, but after exposing a screen three times and reclaiming/cleaning twice, the corner joints of the frames have taken on water and swelled so badly that the corners are warping. Aluminum screens don't seem to cost too much more, and shouldn't give you any moisture-related problems.2. Upgrade to the platen bracket, and consider getting a different platen or two. The bracket allows you to quickly change platens, as well as adjust the position of the platen relative to the screen, which could be useful when using different size screens. A platen with a neck would be very helpful if you're planning to primarily print shirts.3. Definitely get the extra inks package.Assembly of the press is simple and straightforward, takes about 15 minutes and a minimum of tools (a screwdriver and a 1/2" wrench). It takes a little more work to dial things in if you're new, but the Ryonet video (the whole thing is available on YouTube if you don't want to use the included DVD) walks you through everything. After watching the video, I had no problems coating a screen and getting my artwork developed. Ryonet's help desk is also a great resource for the beginner. Don't hesitate to call or reach out to them online for help.
02/19/2020
Brandon H.

United States
02/27/2020
Cindy M.

United States
First Steps
Worked perfectly except the kit lacked a yellow bulb. So when the instructions said to use the enclosed bulb, I was using the exposing bulb instead of a safe bulb! But I had watched so many of your videos, that I was able to do the emulsion coating process quickly and the emulsion product was forgiving enough, that I still managed to get a good print on the t-shirt. I do realize that this could have all been avoided if I had watched just the video that was for the kit I ordered, but then I wouldn't have been so inspired as I am to continue by watching all the more detailed videos also found on your web site. I would redo your DIY Print Shop Manual, but the videos are terrific! (Maybe that's the point, getting people to watch the videos . . . )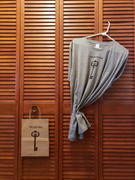 03/18/2020
ScreenPrinting.com
*A round of applause* Cindy! Thanks for sharing your photo - it looks like you took your DIY kit and created some really cool gear. We appreciate your review and hope to see more of your merchandise! -Ronald 1-800-314-6390
Great kit for the hard headed DIYer.
I'm not one to go back to a website and write a review, with that said here I am writing a review. I'm a big DIYer, so I was trying to build screens, order this, order that and then I saw after 5 failed burns that it was just not working for me. I was livid. I had seen screenprinting.com when researching and really got a lot of good information off of here. After my fail, I returned and to my good fortune the DIY kit was on sale. I received it today and got started immedantly. What a difference the right equipment makes, from the screen to the bulbs to the simply emulsion scoop. My first attempt at a burn came out great and within a few hours, from the unboxing to finished product, I had the 16 shirts for our family trip to the mountains done. Thanks for a great "dumb it down" kit for us hard headed DIYers who think they can do it all themselves.