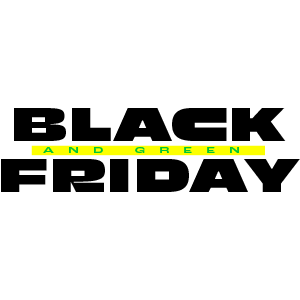 SAVE $100 WHEN YOU SPEND $500
Spend $500 on select consumables and enjoy $100 in savings thru 12/3
---
Description
Elevate your darkroom with Baselayr Plastisol Emulsion. It's a high performance, high solids emulsion made for shops mainly printing plastisol inks.

Designed with high detail and high resolution in mind, images will rinse out effortlessly and screens will reclaim easily when the stencil is properly dried and exposed. It's recommended to use an exposure unit with a higher wattage LED like the Baselayr Exposure Units. Baselayr Plastisol also works well with Metal Halide lamp systems. While Baselayr Plastisol can be used with weaker exposure light sources like halogen, fluorescent tubes, or black-lights, there are few things to keep in mind:
Quality of light source. Light Nanometer = quality of exposed stencil. Weaker light sources (lower Nanometer) will produce a fully usable screen, but the stencil will be softer. Long print runs can suffer premature stencil breakdown.
Detail resolution. Multi-tube light sources can cause light scatter, which makes it difficult to maintain good detail.
Proper compression. If you do not have a vacuum exposure unit, it's difficult to create optimal positive contact between the film and the emulsion. A vacuum blanket will produce the best stencil quality. If you're losing detail during rinse out, or you do not have a vacuum, use Baselayr Long Lasting Emulsion. Long Lasting Emulsion is designed to be more forgiving with these types of exposure units.
For those shops with a Direct to Screen unit, Baselayr Complete has an ink receptive surface and is a great choice for wet-ink based and wax-based units.
Baselayr Plastisol is designed to hold up during long plastisol print runs when correctly and fully exposed (solid step 7). If you're printing a larger run, we recommend either creating either a slightly thicker stencil or post exposing (leaving it in the sun works well) for greater on-press durability.
As a bonus, you can do short run water-based printing with proper post exposure or by using Baselayr Emulsion Hardener (non-reclaimable). Whatever you're printing, you can rely on Baselayr Plastisol Emulsion.
If you used HiFi blue or pink emulsions, Baselayr Plastisol is the one for you. It has the same fast exposure times with even greater image resolution.
VIEW THE BASELAYR EMULSION PRODUCT CATALOG
DOWNLOAD "HOW TO MAKE A STENCIL" POSTER TO HANG IN YOUR DARKROOM
BENEFITS
The emulsion exposes rapidly, reducing time spent in the darkroom.

Its high solids formula strengthens the emulsion's adhesion to the mesh, providing better on-press longevity.
If a customer requested a small run using water-based ink, you don't have to purchase a new emulsion. Baselayr Plastisol can handle it.
RECOMMENDED
When using light sources like fluorescents, black light, halogen, or off the shelf LED flood lights, etc., we recommend the use of Baselayr Emulsion Prep — a screen mesh degreaser and adhesion promoter. The product will assist you in creating a more receptive surface for the emulsion to adhere to.
FEATURES
Holds great detail while printing on both the manual or automatic.
High solids concentration allows for superior bridging of mesh.
Extremely fast exposure time for quicker screen burning.
Short run, water resistance if post exposed or hardened.
Color: Blue
Shelf Life: Opened: 6-8 month
INSTRUCTIONS
Baselayr Plastisol Emulsion is pre-sensitized and ready for use.
Apply emulsion to a clean, degreased, and dried screen mesh with a scoop-coater using appropriate application techniques. Try using Baselayr Emulsion Prep, a screen mesh degreaser and adhesion promoter, whenever possible. Depending on your screen and stencil thickness needs, use either the sharp edge or round edge of the scoop coater, coating once or twice per side. More coats means a thicker stencil. Be sure to rotate the screen so that you are pushing the emulsion from both sides to bond around the knuckles of the mesh. Experiment to find what works best for you within your shop.
Allow your freshly coated screen to dry, shirt side down.
Expose the screen with the recommended light source. As with all emulsions, test for appropriate exposure time for your unit before exposing your design. Use a Step Wedge Calculator to determine the proper amount of time needed to fully cure the stencil. If needed, you can harden the stencil in post-exposure (make sure the stencil is completely dry like a fresh screen) by putting it back in your exposure unit and exposing for 3x the initial exposure time. You could place your screen in direct sunlight as well.
Reclaiming Baselayr Plastisol is easy and works with most stencil removers or reclaimers that are available in concentrate and ready-to-use formulas. Follow proper instructions for reclaiming.
EXPOSURE VARIABLES
Exposure variables depend on mesh count, mesh color, stencil thickness and moisture level in the coated screen. Keep humidity levels below 40% at all times. Use a dehumidifier to ensure proper darkroom humidity levels.
Lower mesh = slower exposure / Higher mesh = faster exposure
Thicker stencil = slower exposure / Thinner stencil = faster exposure
More moisture = Under Exposed and difficult to rinse out / Less moisture = proper exposure and maximum detail resolution.
Yellow mesh = slower exposure and more detail resolution/ White mesh = faster exposure
SUGGESTED EXPOSURE TIMES
Mesh: 156 standard mesh color: White Baselayr V

& X

Series Unit: 25s - 35s
Mesh: 230 standard mesh color: Yellow Baselayr V

& X

Series Unit: 30s - 40s
Mesh: 156 standard mesh color: White Baselayr Y Series Unit: 6s - 7s
Mesh: 230 standard mesh color: Yellow Baselayr Y Series Unit: 7s - 8s
Mesh: 156 Hi-Dro / Thin Thread mesh color: Yellow Baselayr V

& X

Series Unit: 35s - 45s
Mesh: 230 Hi-Dro / Thin Thread mesh color: Yellow Baselayr V

& X

Series Unit: 30s - 40s
To further dial in your exposure time, run the Step Wedge test with a Step Wedge Calculator.
HELPFUL HINTS TO ENSURE YOUR EMULSION LASTS LONGER
Store in a cool area. Emulsion will break down much faster in heat. Keeping emulsion in a fridge can slightly extend its shelf life; however, emulsion that has gotten to the point of freezing will no longer work properly and must be replaced.
Keep the emulsion lid on tight to preserve air and light leaks.
Gently mix the emulsion each time before use to help extend the life.
FREEZE WARNING: When ordering emulsion during the winter, please note that it's possible for emulsion to freeze during transit. Frozen emulsion is unusable. We recommend to plan accordingly when ordering so shipping is uninterrupted and to pull all delivery packages inside the building and store in a warm place immediately.
Payment & Security
Your payment information is processed securely. We do not store credit card details nor have access to your credit card information.
Frequently Bought Together