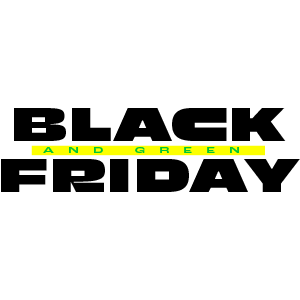 SAVE $100 WHEN YOU SPEND $500
Spend $500 on select consumables and enjoy $100 in savings thru 12/3
---
Description
Sgreen® Degreaser is an Eco-Friendlier™ water based degreaser that's safe to use on both new or old screens. It gently removes any remaining contaminants left in the mesh, such as oils, dirt, and dust, after the emulsion has been removed. Sgreen® Degreaser also works effectively in hard water, helping to solve many of the problems related to the use of hard rinse water in the cleaning process.

CHECK OUT THE SGREEN PRODUCT CATALOG
BENEFITS
Eco-friendly chemicals that are safer for a printer's health, pipes, and environment.
Powerful chemistry that can clean up the messiest jobs just as well (if not better) than industrial chemicals.
Citrus formula allows for easy breathing.
GENERAL INFORMATION:
Sgreen® Degreaser will clean mesh and remove all oils and residue which may ruin the emulsion coating. Using Sgreen® Degreaser prior to coating screens will also reduce the occurrence of pinholes and help to improve the adhesion of both capillary film and liquid emulsion onto the mesh, providing a stronger stencil and longer press life.
USAGE INFORMATION

Spray or pour a generous amount onto screen.
Scrub the screen in a circular motion with a dedicated scrub pad or soft to medium hardness nylon bristle brush.
Scrub BOTH sides of the screen.
Make sure to scrub near the frame edge to edge to remove all contaminants. Let the Degreaser sit and work into any residue for up to 3 minutes.
Pressure wash with a high power pressure washer, beginning from the boom. Follow up with rinsing both sides of the screen thoroughly with water. The water should cascade down the screen in a smooth sheeting action.
STORAGE INFORMATION
Store away from direct sunlight and heat. Do not freeze.
GENERAL SAFETY PRECAUTIONS
Keep out of the reach of children.
Do not take internally.
Avoid contact with eyes.
Wash thoroughly after handling.
FIRST AID:
Eyes: Flush for 15 minutes, seek medical attention if irritation persists.
Swallowed: Drink large quantities of water and get immediate medical attention.
Skin: Wash with soap and water, seek medical attention if irritation occurs.
Inhalation: Remove person to fresh air and keep comfortable for breathing. Call a doctor/physician if you feel unwell.
*** See SDS Sheet for more details
FOR INDUSTRIAL USE ONLY
PRODUCT DATA SHEETS
Payment & Security
Your payment information is processed securely. We do not store credit card details nor have access to your credit card information.
Frequently Bought Together