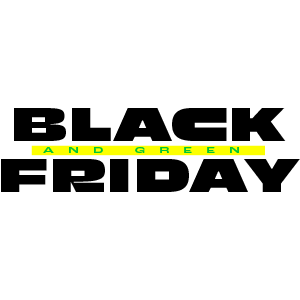 SAVE $100 WHEN YOU SPEND $500
Spend $500 on select consumables and enjoy $100 in savings thru 12/3
---
Description
Experience the ultimate power of Easiway Dip Tank Solution. Unleash its dual-action power to effortlessly soften plastisol inks and obliterate emulsion from the screen mesh in one swift move. Perfect for savvy printers chasing unmatched efficiency and excellence. Pour Easiway Dip Tank Solution into your dunk tank today to experience enhanced reclaiming today.
FEATURES
Dual-action performance, softening plastisol inks while obliterating emulsion from the screen mesh in a single step

Zero VOCs

The specially formulated solution is designed for dip tanks, ensuring optimal performance

The 

concentrated formula offers the flexibility to dilute as needed, maximizing the product's lifespan

 
BENEFITS
As a one-step solution, it simplifies the cleaning process by efficiently softening ink and removing emulsion in one application, saving valuable time and labor.

The powerful formula used in the dip tank increases efficiency, ensuring a more streamlined and productive reclaiming process and allowing for increased output and reduced downtime.

With the Zero VOCs formula, printers shield themselves from harmful fumes, ensuring a safer and more comfortable reclamation process.
HOW TO USE
Make sure the tank is clean of any residue or old emulsion and chemicals.
Fill with water first — approximately 25 gallons. (For a 30 gallon tank, if larger or smaller, adjust accordingly.)
Add 5 gallons of Easiway Dip Tank Solution. Adding the chemical after the water keeps the foaming to a minimum. If the printer's tank is larger or smaller, note to mix 1 part chemical to 5 parts water.
To begin reclaim process, card off any and all excess ink on the screen. Any excess ink will slow down the softening of the stencil and make reclaim take longer. Excess ink left on the screen can also end up in the dip tank or stuck on the walls of the washout booth.
Put in screens to be reclaimed. Wait between 30 seconds and 1 minute before removing screens to be reclaimed. Thicker stencils will take longer for the active ingredients to break down the emulsion. Thinner stencils will break down quickly. If left in the dunk tank for too long, the emulsion may fall off the screen and settle at the bottom. (Note: Not all emulsions will loosen or fall off in dip tank, emulsion fall-off time can vary between brands, ideally adjust times to avoid emulsion falling off inside of dip tank).
It is recommended to use a pressure washer to remove the dissolved stencil, but a high-pressure hose attachment can work.
Follow up with Multipurpose Ink Stain & Haze Remover to complete the reclaim process. 
STORAGE INFORMATION
Store away from direct sunlight and heat. Do not freeze.
GENERAL PRECAUTIONS
Keep out of the reach of children.
Mild acidic material.
Do not take it internally.
Avoid contact with eyes.
Wash thoroughly after handling.
FIRST AID
Eyes: Flush for 15 minutes, seek medical attention if irritation persists.
Swallowed: Drink large quantities of water and get immediate medical attention. Do NOT induce vomiting.
Skin: Wash with soap and water, and seek medical attention if irritation occurs.
Inhalation: Remove the person to fresh air and keep comfortable for breathing. Call a doctor/physician if you feel unwell.
PRODUCT DATA SHEETS
Payment & Security
Your payment information is processed securely. We do not store credit card details nor have access to your credit card information.
Frequently Bought Together