Description
BENEFITS
Aluminum frames do not warp when exposed to water, ensuring a flat frame for thousands of prints.
Yellow mesh causes little to no light scatter, which maintains fine details of the design.
A 200 mesh count is best for finer detailed images and thinner inks like  discharge

 or 

water-based

.
Looking for high-quality, pre-stretched, aluminum screens? You've come to the right place. Baselayr offers a vast selection of aluminum screens, varying in mesh count, frame size, and mesh color.
The advantage of aluminum frames are the durability and longevity they retain. All aluminum frames are constructed of the highest grade aluminum and hand welded in the USA. Aluminum frames will not warp when exposed to water in a dip tank or washout sink. You'll have a flat frame through thousands of prints to come. Aluminum frames are also light weight which makes shipping less expensive. 
PURPOSE OF 200
 

MESH COUNT

200 mesh counts are great for printing more detailed prints that need a thinner layer of ink to be laid down than a 156. They work well with thinner inks and helps to keep the inks from flooding onto the garment. Printers that want a softer-hand feel with plastisol ink can use this mesh count to achieve that feel, but it may reduce the ink's opacity. Check out this blog to learn more about mesh counts and their uses.
PRODUCT SPECS
Size:

20 x 24in.

Material:

Aluminum Frame

Mesh:

200

Thread Micron: 55
Mesh Opening Micron: 70
Color:

Yellow Mesh

Micron:

280 Micron Thread

Printable Area:

< 14 x 18

Scoop Coater Size:

16"

Max Squeegee Size:

15"

Made in the USA
Payment & Security
Your payment information is processed securely. We do not store credit card details nor have access to your credit card information.
Frequently Bought Together
Customer Reviews
Write a Review
Ask a Question
Filter Reviews:
screens
shipping
quality
time
Ryonet
customer
Feel
company
mesh
supplies
11/06/2021
Anonymous

United States
I recommend this product
Great Screens!
I just used my screens this week for the first time, and they are great. Sturdy. Durable. And I can tell I'll be using these for a good while, hopefully years!
11/08/2021
ScreenPrinting.com
Howdy! Thanks for taking the time to leave us a your feedback on Baselayr Aluminum Screen with 200 Yellow Mesh - 20x24in. They are pretty great and sturdy, glad you like them! Happy printing :)
09/24/2021
Anonymous

United States
I recommend this product
Stellar customer service
It was amazing. I had a few issues with some screens I received and Darryl jumped on the issue and had new screens out to me with in 2 days. Ryonet is a company driven by exceptional customer service to ensure the customer is taken care of. -CWH
09/28/2021
ScreenPrinting.com
Hello CWH! Thank you for taking the time to leave us your feedback on our customer service. We appreciate the recognition and are excited to know you were taken care of. Happy printing :) - cstake@ryonet.com
09/24/2021
TIA K.

United States
I recommend this product
Nice quality
I like all the screens I've gotten through Ryonet, they're usually nice and flat and the mesh has a nice feel to it.
09/24/2021
ScreenPrinting.com
Yo Tia! Thank you SO much for this awesome review and for taking the time to let us know! We looooooove our screens, and depend on their quality :) You're wonderful, and we appreciate you! Keep up the great printing, friend - We know you're doing great things :) Sincerely, Kayli B
03/22/2021
Danny H.

United States
I recommend this product
Details
Always great detail from these screens. Works great with plastisols to get those nice halftones in my designs!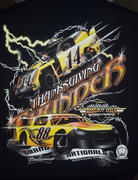 03/25/2021
ScreenPrinting.com
Hello and thank you for taking the time to leave a review! Very glad to hear this screen is working out for you - that design is fantastic! SO much detail, really putting the capability of the screen to the test and you Rocked it! - Happy Printing! - April with Ryonet
02/03/2021
Carl P.

United States
I recommend this product
Four color with 200
Great performance with screen. And really love the FN ink line. They are now my main inks for now.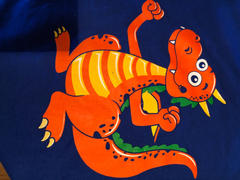 02/04/2021
ScreenPrinting.com
Hello valued Ryonet customer! Thank you for taking the time to reach out and let us know how your experience went using our product! We appreciate any and all feedback! Glad you really enjoyed the FN ink! Sincerly, Screenprinting.com