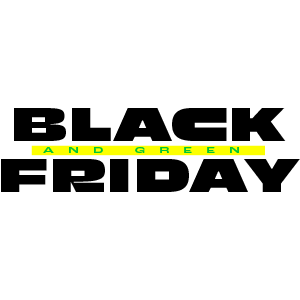 SAVE $100 WHEN YOU SPEND $500
Spend $500 on select consumables and enjoy $100 in savings thru 12/3
---
Description
WILFLEX™ Epic Rio Plastisol Ink Mixing System is a low cure non-phthalate finished ink mixing system formulated for a perfect balance of color accuracy and opacity for peak press performance and color design. It is an easy-to-use color mixing system with 18 inter-mixable colors, enabling printers to produce accurate PANTONE® simulations. EPIC RIO MIX is the most opaque color system in the line of Wilflex mixing color systems. Its opacity helps printers get to color quicker even when using fine mesh screens, saving ink and money.
Note: The mixing system software is only compatible with PC-based systems. For Mac and/or Smartphone users, please visit the mixing website (be aware that you will need to register and be approved before having access to the mixing system and compliance information).
FEATURES
Accurate and vibrant color match
PANTONE® approved
Excellent color reproduction over bases and white, light garments
Matte finish
Easy and accurate color mixing with finished inks that are balanced for viscosity
Creamy inks that perform on both manual and automatic presses
Best color fastness to crocking test 
Wet-on-wet printing capabilities at high production speeds with good resistance to build-up
Consistent across short runs, long runs, color-to-color, and batch-to-batch
Low cure properties (260°F–280°F)
Soft-hand prints
INCLUDED IN KIT
EPIC Rio Deep Black
EPIC Rio Blaze Orange
EPIC Rio Red
EPIC Rio Barberry Maroon
EPIC Rio Majestic Magenta
EPIC Rio Deep Violet
EPIC Rio Midnight Blue
EPIC Rio Aquamarine
EPIC Rio Indigo Blue
EPIC Rio Forest Green
EPIC Rio Sunshine Yellow
EPIC Rio Golden Yellow
EPIC Rio Electric Yellow
EPIC Rio Electric Blue
EPIC Rio Electric Purple
EPIC Rio Electric Red
EPIC Rio Electric Pink
Mixing White (1 gallon with quart kit, 5-gallon with gallon kit)
ARTWORK
Flashing each color and/or not printing wet on wet: Please continue to create the art separations as normal. Epic Rio PMS mixes will print and flash like standard plastisol inks.
Printing Direct to Fabric: It is always recommended to underbase colors when printing for the best color reproduction. If printing direct to fabric, please use lower mesh counts, print flash print the color, and understand not all colors will look like it does in the container due to variances in opacity and coverage.
RECOMMENDATIONS FOR WET ON WET OR ON A PRESS WITH EXCELLENT REGISTRATION
Choke the underbase: It is recommended to create a choke of 0.5 pts, it will allow the printer to use less pressure on the over-print colors, creating smoother-looking prints. 
Butt-to-butt separations: This technique keeps the ink from blurring on sharp line color transitions and helps to avoid the urge to flash during the print cycle when using high mesh counts. Avoid trapping colors in the artwork when possible. This is easiest when using a press with high registration tolerances.
Plan the print cycle: Two general rules to follow when deciding on print rotation: 
Print the smallest image area to the largest image area or less important colors before more important colors. 
On light fabrics, print light colors to dark colors. On dark fabrics, print dark colors to light colors when using an under-base. Plan the color overlays based on this information.
SCREEN CREATION
Wilflex Epic Rio works with all mesh counts from 86-355. The most commonly used screens are between 110 and 305 mesh counts. 
Coat screens as normal. Thicker stencils work great with spot color printing and flashing each color. If printing wet-on-wet, controlling stencil thickness becomes more important to keep a thinner ink deposit. Typically, higher mesh count screens with a 1x1 or 1x2 coat are enough. If you have the tools to measure stencil thickness, shoot for an EOM (Emulsion Over Mesh) of 15%-20%. If printing halftone designs, the EOM should be 10%-15%. Coating techniques may vary depending on the design and desired print outcome. Test and confirm with the client before going into production.
MIXING INSTRUCTIONS
To mix custom colors, you'll also need a scale, spatulas, Pantone Coated Book, and mixing containers.
Open up the

 

IMS software

 

on your PC and log in. If using the

 

mobile version, you must register and be approved before gaining access.
Search for the PMS color you want to mix or use the drop-down menu to scroll and locate the color.
Update the amount of ink you want to mix.
The right side of the screen will show the PMS color and the mixing components. 
NOTE: The Rio Mixing System is different from the RFU (Ready For Use) colors, and is formulated differently. Use only the mixing inks for creating custom colors.
Got your ink color? It's time to start mixing:
Place the container onto the scale and zero it out.
Start adding the ink with the highest volume listed in the formula.
Once the appropriate amount is in the container, clean off the spatula with an ink cleaner like Supreme Wash. You can also use a spatula for each color to avoid contaminating the inks.
Place the ink container back on the scale, zero out the scale again, and add the next highest volume. Repeat as necessary.
Once all the colors have been added to the container, use a clean spatula to mix the ink. Be sure to scrape the ink from the bottom of the cup and mix it into the rest of the ink.
PRINTING TIPS
For single-color prints, colors will reproduce best over white or light-colored fabrics or a single white underbase on dark substrates. When printing directly to fabric onto dark garments, print-flash-print using lower mesh screens. For bleed resistance, use an underbase white such as Wilflex Epic Poly White, Bolt White, or Bright Tiger.
WET-ON-WET PRINTING
When printing wet-on-wet, the ink will always transfer to the back of the screen. A good ink will remain wet on the back of each screen. This small amount of wet ink build-up is beneficial for ink coverage and color intensity in all types of wet-on-wet printing, especially simulated process printing. These tips are designed to help create a controlled ink build and help with successful wet-on-wet printing.
FABRIC TYPES
Wilflex Epic Rio will perform best over 100% cotton fabrics but can be printed onto all fabric types. When printing over any polyester or polyester blend, please use the appropriate low-bleed white or bleed blocker base to reduce or stop dye migration. If printing on stretchy fabrics like lycra or spandex, a stretch additive or stretch underbase will be needed.
CURING INSTRUCTIONS
Flash at 220°F (105°C) for 3 - 5 seconds. Adjust flash cure temperature and dwell time so the ink is just dry to the touch. Depending on the flash unit, a 2 - 3 second flash is adequate. 
Rio inks will cure when the entire ink layer has reached at least 260°F throughout the entire ink layer. Rio inks are stable when cured at higher temperatures. Cure temps ranging from 260°F to 280°F are considered standard and the ink will remain stable as temperatures climb above 300°F-320°F. Rio can be used on the same design with standard cure (320°F) inks.
Curing is a time and temperature process. To protect the fabric, control dye migration, and reduce energy consumption, set the conveyor to a lower dryer temperature setting with a slower belt speed while maintaining the recommended ink cure temperature.
All plastisol ink should hold at cure temp or higher over time. Anywhere from 5 seconds to 10 seconds is optimal. This additional time at cure temperature increases an inks performance characteristics like stretch and abrasion resistance.
CLEAN UP
Ink degradent or press wash.
STORAGE INFORMATION
Store at 65-90°F (18-32°C). Avoid direct sunlight. Ink will be easiest to use within one year of manufacturing. Over time, all inks will thicken. Please modulate the ink to break the false body and return the ink to a creamy consistency.
PRODUCT DATA SHEETS
Payment & Security
Your payment information is processed securely. We do not store credit card details nor have access to your credit card information.
Frequently Bought Together